The annual event FORMULA 1 GRAN PREMIO DE ESPAÑA PIRELLI, runs in Barcelona between Fri 12 May – Sun 14 May 2017!
Would you like to organise an event for you and your company in May? Do you fancy speed and luxury vehicles thenthis is your opportunity! This May there is one of the biggest events in the sportscar industry, FORMULA 1 GRAN PREMIO DE ESPAÑA PIRELLI 2017. At the amazing race course of Catalunya, you can enjoy the first practice runs, on Friday and Saturday where the drivers prepare themselves for the finalrace. Later in the afternoon on Saturday, you can enjoy the qualifications. Last but not least you can enjoy the final race on Sunday from 2 pm till 4 pm.
The circuit de Catalunya is a well-known race course for the formula 1 teams. The race takes placeevery year since the first one that took place in 1991. Just imagine being at the place where the most successful drivers perform. At the circuit, Michael Schumacher gained 6 victories! Also, more current drivers like Kimi Raikkonen, Fernando Alonso, Sebastian Vettel, Lewis Hamilton and Felipe Massa have all won there.
Every year the formula 1 Gran Premio attracts a lot of visitors. Despite that this is a difficult circuit, the race is also one of the oldest in the world still contested. To sum up, it is a lifetime experience, that you will never forget!
Would you like to enjoy only one or two days or do you want to enjoy the full package and stay 3 days? With Dmc Solutions it was never easier! Let us arrange a  wonderful experience in this wonderful city! If you need accommodation, restaurants or maybe other activities, we  arrange it all!
Don't hesitate and check out our website for more detailed information about us and our activities.
Barcelona – Juventus Champions league on the 19th of April 2017.
Book your champions league tickets Barcelona with us!
Book your Barcelona tickets, transfers, tours and accommodation with DMC solutions Barcelona!
FC Barcelona, one of the European top clubs will be playing against the top Italian club Juventus, the most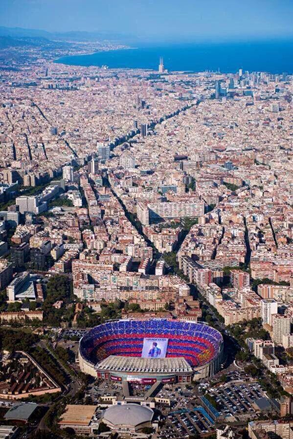 successful club in Italian football and one of the most
awarded globally!  Book your champions league tickets Barcelona with DMC solutions!
Barcelona is THE city of business events. A city that has lots to offer; from culture, nature to incredible venues.
Are you looking for a local Barcelona based tour operator that can help you to organise that unforgettable business trip in this amazing city, then you have come to the right place!
We will assist you by organising that perfect team building, meeting, event or maybe just that comfortable transfer from the airport to your hotel. No accommodation yet? We would be pleased to help you with that too, and of course, what is better than finishing up every wonderful day with a great
dinner?
We offer different activities, depending on your needs. How about discovering Barcelona by a treasure hunt, or discovering the local culinary specialities of Barcelona by a tapas tour or cooking class?
A sunny day in Barcelona? time for refreshment? perfect! Start sinking in the thoughts of a nice boat trip or maybe just
beach games
at our beautiful beach!

Bad weather? Join our Flamenco workshop!
Needless to say we organise several tours in and around Barcelona, and transfers with high standard vehicles to take you wanywhere you want!
Contact us at
[email protected]
and we will help you in organising the perfect corporate event or incentive travel in Barcelona!