TEAM BUILDING ACTIVITIES
When in Barcelona or Spain for an incentive trip, one of our team building activities is a must!
Team building activities Barcelona and Spain!
Barcelona is situated by the sea, close to the Pyrenees. Therefore she offers an incredible cultural and gastronomic heritage, all of which makes Barcelona the perfect spot for a variation of activities or tours in and around the city. Likewise our team building activities have the objective of building or reinforcing collaboration between groups. In short with a series of unique, fun and challenging activities to build trust. Other goals are enhancing communication, problem-solving, decision-making, adaptability and planning. A great way to spend a day as part of your companies incentive trip to Barcelona!
We offer a wide variety of customized activities designed to increase profitability and reduce conflicts. Most importantly by motivating individuals to achieve goals together. Booking via a local Barcelona based dmc agency takes all the stress of your shoulders! Some of our favorites are as follows:
Tapas tour– Our Tapas tour Barcelona starts in the Gothic Quarter, either as a lunch option or for dinner. We work with groups any size, for the bigger ones we divide you into several smaller groups with many guides. Needless to say, we are flexible and can deliver our Tapas tour for those with dietary requirements too! We take you through little alleys in the old city, stopping in spots where the locals eat and drink. Sharing stories about this beautiful city and its people as we take in the architecture.
Sailing Regatta– This is a fun, original and challenging group activity. Stimulating the team spirit and communication among team members. In short, sailing on the sunny mediterranean sea is a great way to spend your day and provides beautiful views on Barcelona and its surroundings.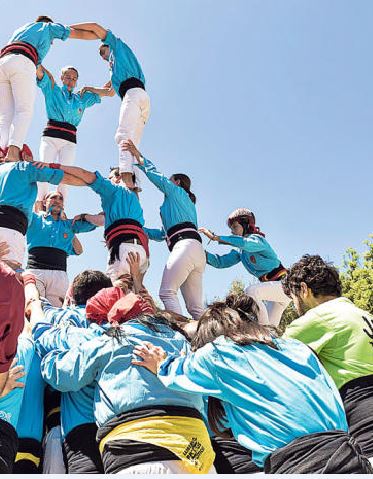 What are you waiting for?